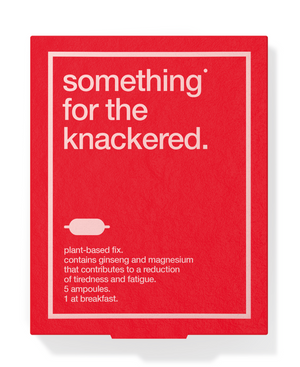 Biocol Labs TIREDNESS
Our lives can be pretty hectic nowadays. The last thing we want is to burn out. Something® for the knackered contains magnesium, which helps with the reduction of tiredness and fatigue, as well as ginseng, which contributes to vitality and cognitive enhancement. In case of extreme tiredness, we recommend two packs and a good rest during the weekend. Say no to knackered.
Product is: gluten-free | GMO free | refined sugar free | lactose free.
Size: Choose the length of your program: 
1 week: 5 x 15ml glass ampoules | 2 weeks: 10 x 15ml | 3 weeks: 15 x 15ml.