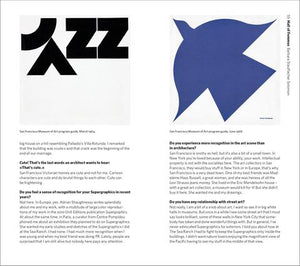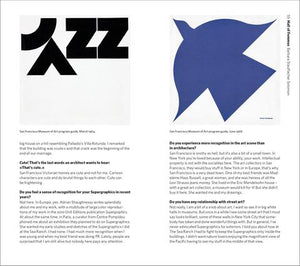 Hall of Femmes: Barbara Stauffacher Solomon
Barbara Stauffacher Solomon was a pioneer of what came to be known as Supergraphics: monumental graphics designed in harmony with architecture. Her iconic style – mixing Swiss Modernism and West Coast Pop – influenced many designers at the time.
In addition to an impressive portfolio, she boasts a fascinating life story. Ranging from being a teenage flamenco dancer, to marrying a well known film director, to suddenly finding herself a young widow with a child to support. At a crossroads, she moves to Switzerland to study under the influential modernist designer Armin Hofmann, before returning to the U.S and creating influential designs that were bigger and bolder than her Swiss counterparts.